_____________________________
 Book clubs will love this tale of family secrets!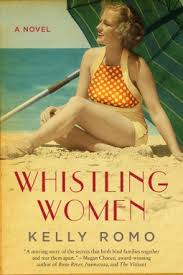 Whistling Women by Kelly Romo
A buried secret keeps two sisters apart.
Life went terribly wrong for Addie Bates in San Diego, and she's been running from those memories ever since. For fifteen years, the Sleepy Valley Nudist Colony has provided a safe haven for Addie to hide from the crime she committed. But when the residents pack up to go on exhibit at the 1935 world's fair in San Diego, Addie returns and must face the thrilling yet terrifying prospect of reuniting with her estranged sister, Wavey.
Addie isn't the only one interested in a reunion. When her niece, Rumor, discovers she has an aunt, Rumor is determined to bring her family together. But it's not so easy when the women are forced to confront family secrets, past and present.
Set against the backdrop of the 1935 world's fair, Whistling Women explores the complex relationships between sisters, the sacrifices required to protect family, and the lasting consequences of a single impulsive act.
"A moving story of the secrets that both bind families together and tear them apart." —Megan Chance, award-winning author of Bone River, Inamorata, and The Visitant
"A charming, quirky family saga like no other, Whistling Women is a totally relatable, endlessly surprising, and masterfully written gem of a novel." —Molly Cochran, author of Mireille
"Romo has written a sparkling period novel. A passionate daughter determined to unravel family secrets kept me turning the pages to see what would happen next." —Consuelo Saah Baehr, author of Three Daughters

Purchase Links
_____________________________
What makes life worth living?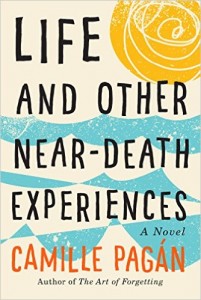 Life and Other Near Death Experiences by Camille Pagán
Many a novel has examined a woman's life as she battles cancer—but perhaps no writer has approached the subject with the disarming charm and sharp wit that Camille Pagán employs in her second book, Life and Other Near-Death Experiences: A Novel (Lake Union; November 1, 2015). Pagán, an award-winning journalist, pits her optimistic heroine against not just a life-threatening disease, but also a host of startling revelations that cause her to question everything she thought she knew about life and love.
When Libby Miller learns that she has a rare form of cancer, she naturally assumes it is the worst news she could possibly get that day—or ever. So when she arrives home and her husband blurts out a startling confession that makes their long and (she thought) happy marriage a sham, Libby is pushed to her breaking point. On an uncharacteristic impulse, she quits her job and heads to a small island in Puerto Rico. Just when Libby thinks nothing else could go wrong, a near-fatal plane crash triggers a new adventure, and she begins to fall in love with Shiloh, a pilot who has his own philosophy on life—and how Libby can best cope with her disease. But that's only the beginning.
Life and Other Near-Death Experiences is a poignant, uplifting novel that examines just what it is that makes life worth living.
Praise
"Pagán writes with both a subtle sense of humor and great wisdom about the power of friendship and the importance of forgiveness in her quietly compelling literary debut." –Chicago Tribune on The Art of Forgetting
"Pagán's dialogue is punctuated with piquant wit and snappy pop culture references, resulting in an upbeat, inspirational novel… A cathartic, thought-provoking story of unconditional friendship and the choices we make on the road to becoming who we're meant to be." –Shelf Awareness on The Art of Forgetting
.


Purchase Links
_____________________________
Historical fiction set during the Civil War!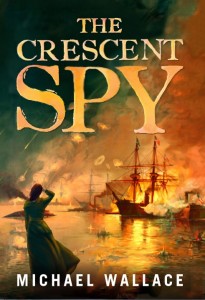 The Crescent Spy by Michael Wallace
Writing under a man's name, Josephine Breaux is the finest reporter at Washington's Morning Clarion. Using her wit and charm, she never fails to get the scoop on the latest Union and Confederate activities. But when a rival paper reveals her true identity, accusations of treason fly. Despite her claims of loyalty to the Union, she is arrested as a spy and traitor.
To Josephine's surprise, she's whisked away to the White House, where she learns that President Lincoln himself wishes to use her cunning and skill for a secret mission in New Orleans that could hasten the end of the war. For Josephine, though, this mission threatens to open old wounds and expose dangerous secrets. In the middle of the most violent conflict the country has ever seen, can one woman overcome the treacherous secrets of her past in order to secure her nation's future?

Purchase Links
_____________________________
It's never too late to pursue your dreams!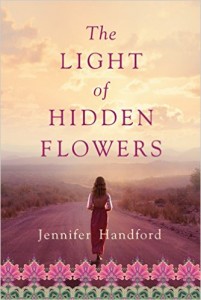 The Light of Hidden Flowers by Jennifer Handford
Book-smart Melissa Fletcher lives a predictable life in her hometown, working behind the scenes for her charismatic father in a financial career that makes perfect sense. But when her dad is diagnosed with Alzheimer's, Missy is forced to step up and take over as his primary caregiver and the principal of the firm.
After her father's death, Missy finds a letter from him in which he praises her for being a dutiful daughter but admonishes her for not taking any risks in life.
Devastated, Missy packs her suitcase and heads for Italy. There she meets a new friend who proposes a radical idea. Soon, Missy finds herself in impoverished India, signing away her inheritance and betting on a risky plan while rekindling a lost love.
The Light of Hidden Flowers is a deeply felt story of accepting who we are while pushing our boundaries to see how much more we can become. It's a reminder that it's never too late to pursue our dreams.

Purchase Links
_____________________________
Will she live by the rules, or by her heart?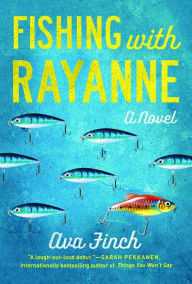 Fishing with Rayanne by Ava Finch
RayAnne Dahl goes fishing for a different life, catching much more than she'd bargained for…
Having fled the testosterone-soaked world of pro fishing to finally settle in her Minneapolis fixer-upper, thirty-something RayAnne unexpectedly lands at the helm of the first all-women fishing and talk show. Between her dad's falling off the wagon, unwanted advice from Mom—a life coach to the menopausal rich—and her clingy dog, she needs the advice of her beloved grandmother more than ever.
With the show's surprise success, producers press for celebrity appearances, but fans tweet support for RayAnne and her quirky guests, real women with unique stories and something to say. And though handsome Hal tempts RayAnne, he is a sponsor, rocketing him to the top of her don'ts list.
Just when she's shedding uncertainty, RayAnne's world nearly capsizes, and she's faced with gut-wrenching choices. Will she live by the rules, or by her heart?

Purchase Links
_____________________________
Secrets that could tear apart a family
and community come out in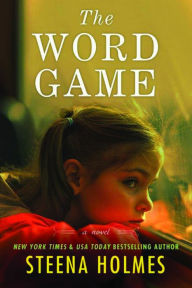 The Word Game by Steena Holmes
For overprotective parent Alyson Ward, any time her daughter, Lyla, is out of sight is reason to panic. So it's a big step for her when she lets Lyla attend a sleepover at her cousin's house. Comforted by the knowledge that her sister, Tricia, is the chaperone, Alyson does the one thing she never thought possible: she lets go and trusts that her daughter will be safe.
But Alyson's sense of peace is short lived. When Lyla comes home the next morning, she reveals something that could tear apart not only their family but also the entire community. Now, Alyson and Tricia must confront their painful shared past as they come together to help a little girl who they fear might be harboring terrible secrets similar to their own. Will the sisters be strong enough to face their demons in order to protect the child, even if it means telling their most private truths?


Purchase Links
_____________________________
Please fill out our super short registration form(<—click here) by November 30th for a chance to win a set of up to ten copies of one of these great books for your book club! We will randomly choose a winner at the end of the month. This contest is open to clubs in the US only (our apologies to friends in other countries). 
Best of luck!
We 
LOVE

 Book Clubs!