_____________________________
A provocative Southern gothic for book clubs that love a chilling mystery!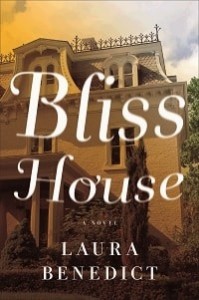 Bliss House by Laura Benedict
Death never did come quietly to Bliss House…
Amidst the lush farmland and orchards in Old Gate, Virginia, stands the magnificent Bliss House. Built in 1878 as a country retreat, Bliss House is impressive, historic, and inexplicably mysterious. Decades of strange occurrences, disappearances and deaths have plagued the house, yet it remains vibrant. And very much alive.
Rainey Bliss Adams desperately needed a new start when she and her daughter Ariel relocated from St. Louis to Old Gate and settled into the house where the Bliss family had lived for over a century. Rainey's husband had been killed in a freak explosion that left her 14 year-old daughter Ariel scarred and disfigured.
At the grand housewarming party, Bliss House begins to reveal itself again. Ariel sees haunting visions: the ghost of her father, and the ghost of a woman being pushed to her death off of an upper floor balcony, beneath an exquisite dome of painted stars. And then there is a death the night of the party. Who is the murderer in the midst of this small town? And who killed the woman in Ariel's visions? But Bliss House is loath to reveal its secrets, as are the good folks of Old Gate.
"Bliss House grabs you by the throat and the heart and won't let go." –Erica Spindler, New York Times bestselling author of The First Wife

Purchase Links
Amazon | Barnes & Noble | iTunes
_____________________________
Fascinating historical fiction about the woman who created the epic character, Frankenstein!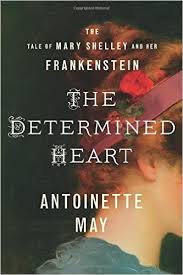 The Determined Heart: The Tale of Mary Shelley and Her Frankenstein by Antoinette May
Frankenstein lives on as one of the most fascinating fictional creations of all time, but the true personal story of the women behind this work of genius is equally as compelling. In her new historical novel, The Determined Heart: The Tale of Mary Shelley and Her Frankenstein (Lake Union Publishing; September 29, 2015), New York Times bestselling author Antoinette May brings to life the tragic story of obsessive love, betrayal, and redemption that spawned an enduring classic. In a story more dramatic and tragic than anything a writer could invent, the lives of Mary Shelley, her great love, the poet Percy Bysshe Shelley, and her complex web of family and friends entwine in a chronicle of strange behavior, bohemian attitudes, and unconventional acts as far ahead of their time as the amazing literary work that grew from them.
Mary Godwin Shelley was the daughter of two revolutionary thinkers—political philosopher William Godwin and philosopher and feminist Mary Wollstonecraft. An unconventional childhood in an intellectual, if impecunious household would shape the young girl's renegade spirit. When still a teenager, she ran off with the already-married poet Percy Bysshe Shelley, an act of equal parts passion and defiance that led to a life of wandering destitution. Espousing free love, the couple would endure its share of tragedies, each of which would add to their romantic legacy. From the darkness that surrounded her life, though, the brilliant and talented Mary imagined a timeless work of fiction that secured her place in history, if not her happiness.
 The Determined Heart is a masterful work of historical fiction that reanimates the timeless story of an iconic literary life.
"Epic in scope, this is a beautifully written novel about a woman whose story is every bit as extraordinary and gripping as that of the epic character she created, Frankenstein. May's meticulous research and exquisite prose shine on every page." —Erika Mailman, author of The Witch's Trinity and Woman of Ill Fame
"May displays a deft flair for historical fiction…" –BookList on Pilate's Wife, A Novel of the Roman Empire

Purchase Links
Interested in having this author make a guest appearance at your next meeting? Email LakeUnion-BookClub@amazon.com.
_____________________________
Here's a haunting tale for fans of historical fiction!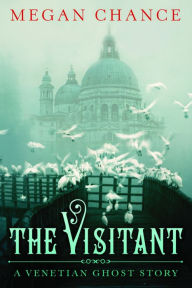 About The Visitant: A Venetian Ghost Story
The shadows of Venice have long inspired writers—from Henry James and Thomas Mann to Daphne DuMaurier and Ian McEwan. Now, its Megan Chance's turn, as the acclaimed novelist takes readers through the alleys and canals of this ageless and mysterious city in her compelling new book, The Visitant: A Venetian Ghost Story (Lake Union Publishing; September 22, 2015). Part haunted tale, part love story, part mystery, this riveting historical novel explores the truth behind a terrifying reality, as a young American woman, immersed in a strange foreign culture, encounters a world beyond her wildest imaginings. Buried secrets of a tragic past converge, threatening to destroy not just her hopes of redemption, but her very life.
Set in 1884, The Visitant paints an unforgettable portrait of a decaying city and the secrets that lurk in its dark, crumbling corners. Elena Spira has arrived there to take up the duties of nurse to a young epileptic man who has descended to the depths both physically and psychologically. Samuel Farber wants none of Elena's help as he wallows in a laudanum-triggered haze of hallucinations. Samuel speaks of visits from a spirit, seemingly wild claims that Elena first rejects as drug-fueled. But, the truth is far more sinister. When Samuel's best friend and host, Nero Basilio, arrives, Elena finds herself drawn to this charming man as he shows her the hidden delights of Venice. But there are dark forces at play—forces that Elena cannot begin to comprehend. Casa Basilio possesses a tragic history, and a ghost whose presence may be driving Samuel to madness.
The Visitant finds Megan Chance working at the peak of her storytelling powers.
"Chance's Venice is glittering, mysterious, sophisticated…" –The Seattle Times on Inamorata
"…provocative and haunting. Chance's quietly powerful tale will appeal to fans of well-detailed, mysterious, and romantic historical fiction." –BookList on Bone River

Purchase Links
Interested in having this author make a guest appearance at your next meeting? Email LakeUnion-BookClub@amazon.com.
_____________________________
Book Clubs will enjoy this humorous and heartwarming novel!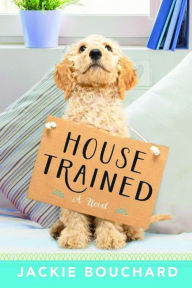 House Trained by Jackie Bouchard
Alex Halstad, a childless-by-choice interior designer and dog mom, is a true perfectionist. But her orderly life turns chaotic when the teenage daughter her husband, Barry, never knew he had shows up on their doorstep…with a baby girl of her own in tow. While Alex's dog enthusiastically welcomes the new arrivals, Alex struggles with the loss of her steady routine. She desperately needs peace and quiet to get her business back on track before Barry finds out she's spent most of their savings. Meanwhile, the arrival of the girls stirs up old insecurities, and Alex can't help but worry that Barry's ex will make an entrance too. With her tidy life a distant memory, will Alex be able to learn from her dog the true meaning of love and acceptance?
From bestselling author Jackie Bouchard comes a humorous and heartwarming look at how life creates opportunities to love in surprising ways.
.


Purchase Links
Interested in having this author make a guest appearance at your next meeting? Email LakeUnion-BookClub@amazon.com.
_____________________________
Book clubs will devour this sizzling mystery and domestic drama!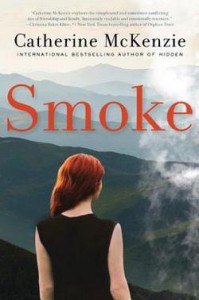 Smoke by Catherine McKenzie
From the internationally bestselling author Catherine McKenzie comes an evocative tale of two women navigating the secrets and lies at the heart of a wildfire threatening their town.
After a decadelong career combating wildfires, Elizabeth has traded in her former life for a quieter one with her husband. Now she works as the local arson investigator in a beautiful, quaint town in the Rockies. But that tranquil life vanishes when she and her husband agree to divorce and a fire in nearby Cooper Basin begins to spread rapidly. For Elizabeth, containing a raging wildfire is easier than accepting that her marriage has failed.
For Elizabeth's ex-friend Mindy, who feels disconnected from her husband and teenage children, the fire represents a chance to find a new purpose: helping a man who has lost his home to the blaze. But her faith is shattered by a shocking accusation.
As the encroaching inferno threatens the town's residents, Elizabeth and Mindy must discover what will be lost in the fire, and what will be saved.

Purchase Links
Interested in having this author make a guest appearance at your next meeting? Email LakeUnion-BookClub@amazon.com.
_____________________________
There is so much to discuss in this coming-of-age tale set during China's Cultural Revolution!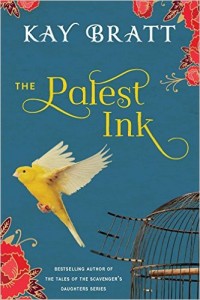 The Palest Ink by Kay Bratt
A sheltered son from an intellectual family in Shanghai, Benfu spends 1966 anticipating a promising violinist career and an arranged marriage. On the other side of town lives Pony Boy, a member of a lower-class family—but Benfu's best friend all the same. Their futures look different but guaranteed…until they're faced with a perilous opportunity to leave a mark on history.
At the announcement of China's Cultural Revolution, Chairman Mao's Red Guard members begin their assault, leaving innocent victims in their wake as they surge across the country. With political turmoil at their door, both Benfu and Pony Boy must face heart-wrenching decisions regarding family, friendship, courage, and loyalty to their country during one of the most chaotic periods in history.
The prequel to the beloved Tales of the Scavenger's Daughters series, The Palest Ink depicts Benfu's coming-of-age during the tumultuous years of the Cultural Revolution.

Purchase Links
Interested in having this author make a guest appearance at your next meeting? Email LakeUnion-BookClub@amazon.com.
________________________________
Please fill out our super short registration form (<—click here) by October 31st for a chance to win a set of up to ten copies of one of these great books for your book club! We will randomly choose a winner at the end of the month. This contest is open to clubs in the US only (our apologies to friends in other countries). 
Best of luck!
We 
LOVE

 Book Clubs!