Page Count: 224 pages
Publisher: Tantor Media
There is a horrible murder in your neighborhood. You stand outside with your neighbors and watch, or maybe you peek out of your curtains. Hours pass, then days, maybe even years. Until one day there is a knock at your door, and the police take you in for questioning. Do you remember what happened? Do you have an alibi? Can you take countless hours of interrogation without breaking? Can this happen to you?
It can happen, and it happens more than you think.
From The Fixer to The Shawshank Redemption to Orange Is the New Black, books, films, and TV shows have, for decades, fed the public's endless hunger for nitty-gritty details about prison life. Stolen Years will not deny listeners those details, but it will also offer something more satisfying: the stories of ten former inmates who fended off the blackest kind of despair so they could keep fighting for freedom; the years they spent waiting for an appeal; and their struggles to get back to living after losing so many years behind bars.
Intense, startling, and utterly compelling, Stolen Years will take readers into the stories of the ones who didn't do it.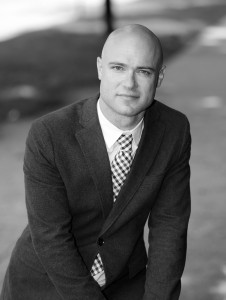 About Reuven Fenton
Reuven Fenton has been covering murder and scandal for the New York Post since 2007. He has earned national recognition for his exclusive reporting on national stories, such as the resignations of political powerhouses Eliot Spitzer and Anthony Weiner; Hurricane Sandy and the devastation
it brought on New York and New Jersey; the shooting at Sandy Hook Elementary School; and
the Boston Marathon bombing. Mr. Fenton was inspired to write Stolen Years after covering an unforgettable court hearing in 2013 in which a Brooklyn judge freed David Ranta, a man who'd been wrongfully convicted twenty-two years earlier of murdering a rabbi. The sensational story sparked an investigation into misconduct by both the Brooklyn District Attorney's Office and the lead detective in the case. Mr. Fenton is a graduate of Columbia Journalism School and lives in New York City with his wife and two sons. Follow him on Twitter at reuvenfen.
Reuven Fenton's TLC Book Tours TOUR STOPS:
Monday, November 2nd: From the TBR Pile
Tuesday, November 3rd: Dwell in Possibility
Wednesday, November 4th: Dreaming Big
Thursday, November 5th: Bookchickdi
Monday, November 9th: Wildmoo Books
Tuesday, November 10th: Patricia's Wisdom
Wednesday, November 11th: Julz Reads
Thursday, November 12th: Raven Haired Girl
Monday, November 16th: A Book A Week
Thursday, November 19th: Good Girl Gone Redneck
Thursday, November 19th: WV Stitcher
Monday, November 23rd: Run Wright
Tuesday, November 24th: Broken Teepee – author guest post
Tuesday, November 24th: Life is Story