Paperback: 304 pages
Publisher: Mira (July 28, 2015)
On the heels of his critically acclaimed and New York Times bestselling debut novel, The Returned, Jason Mott delivers a spellbinding tale of love and sacrifice
On an ordinary day, at an air show like that in any small town across the country, a plane crashes into a crowd of spectators. After the dust clears, a thirteen-year-old girl named Ava is found huddled beneath a pocket of rubble with her best friend, Wash. He is injured and bleeding, and when Ava places her hands over him, his wounds disappear.
Ava has an unusual gift: she can heal others of their physical ailments. Until the air show tragedy, her gift was a secret. Now the whole world knows, and suddenly people from all over the globe begin flocking to her small town, looking for healing and eager to catch a glimpse of The Miracle Child. But Ava's unique ability comes at a great cost, and as she grows weaker with each healing, she soon finds herself having to decide just how much she's willing to give up in order to save the ones she loves most.
Elegantly written, deeply intimate and emotionally astute, The Wonder of All Things is an unforgettable story and a poignant reminder of life's extraordinary gifts.
Mott follows up his red-hot debut, The Returned (2013) with another intriguing novel…in prose that is elegant in its simplicity…he does a remarkable job of invoking a sense of reverence for the natural world and "the wonder of all things." —Booklist
"Lyrically written, thought-provoking and emotionally searing…another fascinating and powerful reflection from Mott on how the real world reacts when the impossible happens." —Kirkus Reviews
"Equal parts supernatural thriller and coming-of-age tale….[Readers] will be captivated by this poignant story of loss and love-and rewarded with a rich cast of characters."-Bookpage
"Spellbinding."-People
"A heartwarming novel with unforgettable characters….Mott is an amazing writer and give readers an uplifting, spiritual look into one of life's extraordinary gifts."-RT Book Reviews
.


Purchase Links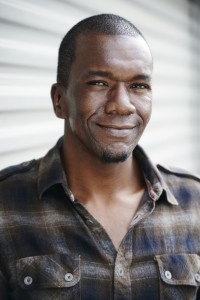 About Jason Mott
JASON MOTT holds a BA in fiction and an MFA in poetry both from the University of North Carolina at Wilmington and is the author of two poetry collections. His writing has appeared in numerous literary journals, and he was nominated for the 2009 Pushcart Prize. In addition to the rare achievement of receiving starred reviews from all four of the top publishing industry magazines—Publishers Weekly, Library Journal, Booklist, and Kirkus Reviews—The Returned was named a "People Pick" by People magazine, and was featured in Essence, Entertainment Weekly, Washington Post, among others.  Mott also appeared on numerous broadcast programs including NPR's All Things Considered and Tell Me More, The Travis Smiley Show, the nationally syndicated Tom Joyner Radio Show and many local television shows across the U.S. Mott lives in North Carolina.
Connect with Jason
Jason Mott's TLC Book Tours TOUR STOPS:
Monday, July 27th: Jenn's Bookshelves
Tuesday, July 28th: A Bookish Way of Life
Wednesday, July 29th: Dreams, Etc.
Thursday, July 30th: Kritter's Ramblings
Friday, July 31st: Sara's Organized Chaos
Monday, August 3rd: Sweet Southern Home
Tuesday, August 4th: No More Grumpy Bookseller
Wednesday, August 5th: Laura's Reviews
Thursday, August 6th: Bibliophiliac
Monday, August 10th: Bewitched Bookworms
Tuesday, August 11th: Mom's Small Victories
Wednesday, August 12th: A Night's Dream of Books
Friday, August 14th: A Bookworm's World
Monday, August 17th: Peeking Between the Pages
Tuesday, August 18th: The Book Wheel
Friday, August 21st: From the TBR Pile
Monday, August 24th: Broken Teepee
Tuesday, August 25th: Patricia's Wisdom
Wednesday, August 26th: 5 Minutes for Books