Page count: 288 pages
Publisher: Endicott and Hugh Books
Dr. Albert Paugh is flunking retirement. After selling his Vashon Island veterinary practice, he soon finds himself not only lost without his work, but suddenly single. His efforts to carve out a new life, both as a bachelor and a retiree, only leave him feeling like his golden years are fast becoming years of gloom. His regrets pile up until he moves to Baker's Beach where he gets to know a very special neighbor, learns that friends are the family you choose, and finds a new sense of purpose. The Reinvention of Albert Paugh is a sweet, funny love story about retirees that will delight readers (and dog lovers) of any age.
The Reinvention of Albert Paugh is the third book in Jean Davies Okimoto's Island Trilogy, following The Love Ceiling and Walter's Muse.
The Love Ceiling – King County Library System Season's Reading List, Winner-Next Generation Indie Book Award
Praise for Walter's Muse
"Readers will connect with this warm story of two lonely people finding each other late in life."–Library Journal
"…upbeat and engaging… Okimoto writes with empathy and humor about aging and the unexpected joy of love arriving late in life…"–Booklist
.
Purchase Link
About Jean Davies Okimoto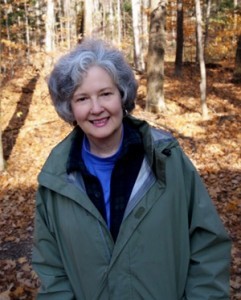 Jean Davies Okimoto is an author and playwright whose books and short stories have been translated into Japanese, Italian, Chinese, German, Danish, Korean and Hebrew. She is the recipient  of numerous awards including Smithsonian Notable Book, the American LibraryAssociation Best Book for Young Adults, the Washington Governor's Award and the International Reading Association Readers Choice Award. Her picture book, Blumpoe the Grumpoe Meets Arnold the Cat was adapted by Shelly Duvall for the HBO and Showtime television series "Bedtime Stories." Her debut novel for adults The Love Ceiling was a season's pick by the King County Library System, named to the ABA Indie Next Reading Group List and ebook Fiction Winner in the 2009 Indie Next Generation Awards. She has appeared on CNN, Oprah, and The Today Show. Jeanie, who is also a retired psychotherapist, began writing for adults when she and her husband Joe retired to Vashon Island in 2004 where they (and their dogs Bert and Willie) are visited by deer families and their six grandchildren.
For more information on Ms. Okimoto, please visit her website at www.jeandaviesokimoto.com.
Jean Davies Okimoto's TLC Book Tours TOUR STOPS:
Monday, August 3rd: Book Dilettante
Wednesday, August 5th: Mama Vicky Says
Monday, August 10th: The Book Wheel
Tuesday, August 11th: Bibliotica
Wednesday, August 12th: Mockingbird Hill Cottage
Thursday, August 13th: BookNAround
Friday, August 14th: Peeking Between the Pages
Monday, August 17th: Patricia's Wisdom
Wednesday, August 19th: Life is Story
Monday, August 24th: Joyfully Retired
Wednesday, August 26th: From the TBR Pile
Friday, August 28th: View from the Birdhouse