Check out the great books we're offering up in August!
_______________________________________________________________
Book groups look no more!   Passion, loyalty and betrayal. Explore the private world of Sigmund Freud brought to life with rich, historical detail in turn of the century Vienna.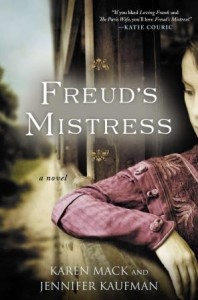 Freud's Mistress by Karen Mack and Jennifer Kaufman
A page-turning novel inspired by the true-life love affair between Sigmund Freud and his sister-in-law, Minna Bernays, set in Vienna in 1895. Minna is everything her sister Martha is not—intellectually curious, an avid reader and a beguiling beauty. She and Freud embark on what is at first simply an intellectual courtship, yet something deeper is brewing beneath the surface, something Minna cannot escape.
In this sweeping tale of love, loyalty, and betrayal—between a husband and a wife, between sisters—fact and fiction seamlessly blend together to offer an intimate peek at Minna's profound influence on the founding father of psychoanalysis, while revealing her unforgettable story of internal conflict and passion.
_____________________________________
Love and loss, joy and horror
Book clubs will find much to discuss in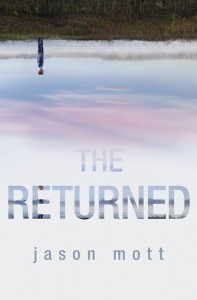 The Returned by Jason Mott
One summer's day, Agent Bellamy of the International Bureau of the Returned arrives at the home of Harold and Lucille Hargrave with their young son, Jacob, in tow. Jacob, who drowned on his eighth birthday almost fifty years before, is among the many long-dead who have been reappearing around the world, exactly as they were when they passed.
The Hargraves are no longer the young parents who lost their child that tragic day, but Lucille embraces Jacob as if it were yesterday, thrilled to have her darling son once again.  The more skeptical Harold is not so sure. He was the one who found Jacob's body in the river all those years ago; how could this little boy truly be his son?
From the Hargraves' tiny Southern town of Arcadia to every corner of the globe, the Returned are appearing in increasing numbers, and their loved ones are both filled with gladness and alarmed by the implications. Questions of why the dead are returning remain unanswered—is it a miracle to celebrate or some portent of the end of days? Some, like Lucille, refuse to temper their newfound happiness with dark explanations, but many in Arcadia are fearful of the Returned. As public sentiment swings against them, the seemingly docile Returned are rounded up and detained in prisonlike camps. Their numbers continue to grow, and the camps become increasingly overcrowded and are targets for the brewing fear and hatred among the living.
When Jacob is interned, Harold stays with him, still confounded by what it all means. While one faction in Arcadia grows violent in its efforts to expel the Returned, others grapple with the sudden presence of those long absent—from an entire family murdered long ago under mysterious circumstances to the troubled first love of the town's minister. As the skein of the once close-knit community unravels into a tangled "us vs. them" rhetoric and retribution—and similar public hysteria erupts around the world—the very definition of humanity will be called into question.
At once disquieting and poignant, The Returned is a remarkable debut work of fiction that blends elements of many genres—from the dystopian thriller to the classic Southern novel. Jason Mott has written a wholly original story that is sure to spark debate now and for years to come.
"Poet and debut author Mott has written a breathtaking novel that navigates emotional minefields with realism and grace." — Kirkus (starred review)
"In his exceptional debut novel, poet Mott brings drama, pathos, joy, horror and redemption to a riveting tale."'—Publishers Weekly (starred review)
"An extraordinary and beautifully realized novel. My spine is still shivering from the memory of this haunting story."—Douglas Preston, #1 bestselling author of The Monster of Florence
___________________________________________
Please fill out our super short registration form (<—click here) by August 31st for a chance to win a set of up to ten copies of Freud's Mistress by Karen Mack and Jennifer Kaufman or up to ten copies of The Returned by Jason Mott for your book club! We will randomly choose a winner at the end of the month. This contest is open to clubs in the US and Canada only (our apologies to friends in other countries).
Best of luck!
We
LOVE

Book Clubs!