File Size: 547 KB
Publisher: eKensington (June 6, 2013)
Everyone has a talent. Some are just more legal than others. Cat Montgomery steals jewels for AB&T, the premier agency for thieves in Seattle. Career perks: good pay, great disguises, constant adrenaline rush. Drawbacks: the possibility of jail time…or worse. Now she's taken on a lucrative side job—recovering a priceless Faberge egg for an alleged Romanov descendant.
Though Cat is working solo, there are plenty of interested players. Her FBI ex-boyfriend is nosing around, as is her former mentor-turned-nemesis. Then there's the charming art thief helping—or is he hindering?—her mission. If her luck holds out, this could be the case that allows Cat to retire with her conscience and her life intact. If not, it'll be her last job for all the wrong reasons…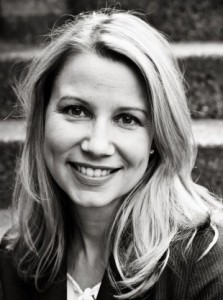 About Kim Foster
Kim Foster is a practicing physician, a novelist, and a mom. She's also an active health blogger and writer. (You can read those blogs here, and here.) After thirteen years stitching people's lacerations, treating their sore throats, and checking their blood pressure, she is now about to become a published novelist, too, thanks to a brand spanking new 3-book deal with Kensington Books. Her first novel is slated for publication in June 2013.
To connect with Kim, please visit her website, kimfosterwrites.com, Twitter, or Facebook.
.
.
Kim Foster's TLC Book Tours TOUR STOPS:
Monday, June 10th:  Mom in Love with Fiction
Tuesday, June 11th:  Reading Reality – review
Tuesday, June 11th:  Reading Reality – interview
Wednesday, June 12th:  I Am A Reader, Not A Writer – guest post/giveaway
Friday, June 14th:  From the TBR Pile
Monday, June 17th:  All Grown Up?
Tuesday, June 18th:  Ageless Pages Reviews
Thursday, June 20th:  No More Grumpy Bookseller
Friday, June 21st:  5 Minutes for Books
Monday, June 24th:  Seaside Book Nook
Tuesday, June 25th:  Patricia's Wisdom
Thursday, June 27th:  Joyfully Retired
Friday, June 28th:  Traveling with T