About Late Lights
Publisher:  Colony Collapse Press
Pages:  155
After spending his teens in juvenile detention, Monty is released to find he has nowhere to turn except back to the friends of his youth. But neither BJ nor Erin know how to have him in their lives anymore. As kids, BJ and Monty shared the anguish of being forgotten children, playing basketball and wandering the streets, but BJ has since aged out of her tomboy persona and into a sexually-confused woman in an adult body she doesn't understand, particularly when Monty is the first guy to view her as a woman. Although Erin Broder never gave up on her friendship with Monty, she doesn't know where he fits into her upward-bound life, which is filled with professional parents, varsity track, and an Ivy League destiny. To the Broder family, young Monty was a charity case, a kid from the wrong side of Tremont Street, a novelty friend they hoped Erin would outgrow. So what happens when she doesn't? With sharp language and unflinching honesty, Kara Weiss depicts a complex reality where adolescent friendship is less like a two-way street, more like a six-way interchange with broken signals. For fans of Denis Johnson, Amy Bloom, and Cormac McCarthy.
"A new and interesting voice, Kara Weiss proves herself a writer worth watching."–Janice Kaplan, former editor-in-chief of Parade magazine.
"Late Lights deals with the disadvantages we're handed and those we make for ourselves.  It deals with kids who are almost adults and adults who act like kids, kids for whom we're scared and kids who scare us, and it's about the ways we let them down, so that they're always left looking for some indication they haven't been forgotten. Kara Weiss writes beautifully — compassionately, transgressively, and never sentimentally – about the way what we can give each other never seems enough. "–Jim Shepard, National Book Award finalist for Like You'd Understand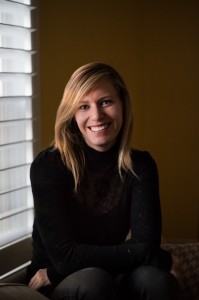 About Kara Weiss
Kara Weiss was raised in Brookline, Massachusetts. She attended Williams College and holds an MFA from the University of Washington. Kara was the recipient of the Ingham prize for fiction, a finalist for the Jack Dyer prize, and her work has appeared in numerous literary magazines. She currently works as a freelance writer, and teaches English at Westminster College in Salt Lake City. Please visit her at www.karaweiss.com.
.
.
.
.
Kara's TLC Book Tours TOUR STOPS:
Monday, July 15th:  A Bookish Way of Life
Monday, July 22nd:  Unabridged Chick
Tuesday, July 23rd:  Books a la Mode – Q&A/giveaway
Wednesday, July 24th:  Luxury Reading
Thursday, July 25th:  Bibliophiliac
Monday, July 29th:  Tiffany's Bookshelf
Sunday, July 28th:  50 Books Project
Tuesday, July 30th:  River City Reading
Wednesday, July 31st:  Books Speak Volumes
Monday, August 5th:  The Best Books Ever
Tuesday, August 6th:  Under My Apple Tree
Wednesday, August 7th:  Patricia's Wisdom
Thursday, August 8th:  A Lovely Bookshelf on the Wall
Monday, August 12th:  Bookish Habits
Wednesday, August 14th:  Too Fond