Paperback:  288 pages
Publisher:  Plume (August 27, 2013)
Whatever you do, don't read this one on the beach. 
Six strangers wake up on a remote island in the Florida Keys with no memory of their arrival. They soon discover their sole commanlity: all are heroin addicts from the slums of Miami. And all of them are aching for their next fix.
As the excruciating pangs of withdrawal become more and more pronounced, the six face their captors across open water. The four shadowy figures on the yacht are dangerous predators who know that their victims' need never falters—and that the creatures that swim beneath the waves have equally rapacious appetites.
There is a note. No one is coming to your aid. We have ensured this. So begins a dangerous game. The six must make an unimaginable choice—swim to the next island where a cache of the purest heroin awaits; or die trying. As the fight to survive intensifies, the astonishing motivations of the men on board ship emerge, raising the stakes to towering heights.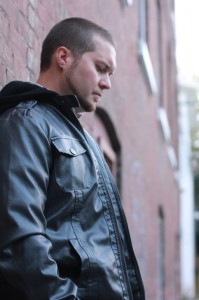 Part Hunger Games, part Trainspotting, and part Jaws, this absolutely addicting novel is ideal for fans of Stephen King and Chuck Palahniuk. BAIT is a high-octane novel that explores the line between strength and frailty.
About J. Kent Messum
J. Kent Messum is an author, musician, and always bets on the underdog. He lives in Toronto with his wife, dog, and three cats.
Connect with the author on his website,  Twitter and on Facebook.
.
.
J. Kent Messum's TLC Book Tours TOUR STOPS:
Monday, August 26th:  Tiffany's Bookshelf
Tuesday, August 27th:  Book Chatter
Friday, August 30th:  Tina's Book Reviews
Tuesday, September 3rd:  From the TBR Pile
Wednesday, September 4th:  No More Grumpy Bookseller
Thursday, September 5th:  Ageless Pages Reviews
Monday, September 9th:  Mental Foodie
Thursday, September 12th:  Bewitched Bookworms
Monday, September 16th:  A Bookworm's World
Tuesday, September 17th:  Literally Jen
Wednesday, September 18th:  October Country
Tuesday, September 24th:  You've GOTTA read this!
Tuesday, October 1st:  Simply Stacie