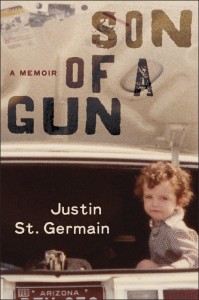 Hardcover: 256 pages
Publisher: Random House (August 13, 2013)
In the tradition of Tobias Wolff, James Ellroy, and Mary Karr, a stunning memoir of a mother-son relationship that is also the searing, unflinching account of a murder and its aftermath
Tombstone, Arizona, September 2001. Debbie St. Germain's death in her remote trailer, apparently at the hands of her fifth husband, is a passing curiosity. "A real-life old West murder mystery," the local TV announcers intone before the commercial break, while barroom gossips snicker cruelly. But for her twenty-year-old son, Justin St. Germain, the tragedy marks the line that separates his world into before and after.
Long after his mother's death is "solved," closure still seems missing. Distancing himself from the legendary town of his childhood, Justin makes another life a world away in San Francisco and achieves all the surface successes that would have filled his mother with pride. Yet years later he's still sleeping with a loaded rifle under his bed. Ultimately, he is pulled back to the desert landscape of his childhood on a search to make sense of the unfathomable. What made his mother, a onetime army paratrooper, the type of woman who would stand up to any man except the men she was in love with? What led her to move from place to place, house to house, man to man, job to job, until finally she found herself in a desperate and deteriorating situation, living on an isolated patch of desert with an unstable ex-cop?
Justin's journey takes him back to the ghost town of Wyatt Earp and the Gunfight at the O.K. Corral, to the trailers he and Debbie shared, to the string of stepfathers who were a constant, sometimes threatening presence in his life, to a harsh world on the margins full of men and women all struggling to define what family means. He decides to confront people from his past and delve into the police records in an attempt to make sense of his mother's life and death. All the while he tries to be the type of man she would have wanted him to be.
Brutally honest and beautifully written, Son of a Gun is a brave, unexpected and unforgettable memoir.
"There is a sort of gracefulness in the cadences, and a lovely control of rhythm in the sentences, which do justice to the themes of loss and love that are at the center of this memoir. There is also a level of coiled and accurately conveyed emotion, a careful way of telling truth, and an unsparing release of heartbreak."—Colm Tóibín, author of The Testament of Mary
"At the same time Justin St. Germain tells us a very specific story of loss, he writes about larger issues that engendered and colored that loss: masculinity, violence, parenthood, love, and grief. It's a great, momentous undertaking. This book is brave, honest, savage, and tender all at once. It broke my heart, and I'm so grateful I've read it."—Jesmyn Ward, author of Salvage the Bones, winner of the National Book Award
"From an incident of heartbreaking violence, Justin St. Germain has created a clear-eyed and deeply moving meditation on family, geography, and memory, and how difficult it is to find our place in any of them. Son of a Gun is an extraordinary memoir."—Kevin Powers, author of The Yellow Birds
"Try not to marvel at the bare-knuckle prose, try not to get your heart torn to pieces, try not to feel lost in the scabby, sand-scoured western landscape, try not to fall in love with one of the most beautifully raw, brutally honest memoirs I've read—I dare you."—Benjamin Percy, author of Red Moon
 
"Intelligent and compassionate at every step, Justin St. Germain stares down his troubled Tombstone boyhood, from shooting cap guns in the shadow of the O.K. Corral to piecing together his murdered mother's final moments. This is a searing story bravely told."—Claire Vaye Watkins, author of Battleborn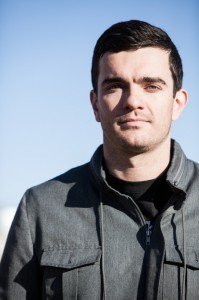 About Justin St. Germain
Justin St. Germain was born in Philadelphia in 1981. He attended the University of Arizona and was a Wallace Stegner Fellow at Stanford. He lives in Albuquerque.
To learn more about Justin, visit his website, JustinStGermain.com.
.
.
Justin St. Germain's TLC Book Tours TOUR STOPS:
Monday, August 12th:  Jenn's Bookshelves
Tuesday, August 13th:  Sophisticated Dorkiness
Monday, August 19th:  Patricia's Wisdom
Tuesday, August 20th:  The Relentless Reader
Thursday, August 22nd:  Tiffany's Bookshelf
Monday, August 26th:  River City Reading
Wednesday, August 28th:  WV Stitcher
Thursday, August 29th:  From the TBR Pile
Friday, August 30th:  The Best Books Ever
Tuesday, September 3rd:  Reviews by Elizabeth A. White
Wednesday, September 4th:  Book Chase
Thursday, September 5th:  BookChickDi