Mass Market Paperbacks: 368 pages
Publisher: Ballantine Books (March 19, 2013)
Maya Banks, the New York Times bestselling author of erotic romance, romantic suspense, and contemporary romance, has captivated readers with her steamy Scottish historical novels, perfect for fans of Julie Garwood. In Highlander Most Wanted, a reclusive woman content to live in the shadows shows a Highland warrior the true meaning of love.

Genevieve McInnis is locked behind the fortified walls of McHugh Keep, captive of a cruel laird who takes great pleasure in ruining her for any other man. Yet when Bowen Montgomery storms the gates on a mission of clan warfare, Genevieve finds that her spirit is bent but not broken. Still, her path toward freedom remains uncertain. Unable to bear the shame of returning to a family that believes her dead or to abandon others at the keep to an imposing new laird, Genevieve opts for the peaceful life of an abbess. But Bowen's rugged sensuality stirs something deep inside her that longs to be awakened by his patient, gentle caress—something warm, wicked, and tempting.
Bowen seizes his enemy's keep, unprepared for the brooding and reclusive woman who captures his heart. He's enchanted by her fierce determination, her unusual beauty, and her quiet, unfailing strength. But wooing her will take more than a seasoned seducer's skill. For loving Genevieve, he discovers, means giving her back the freedom that was stolen from her—even if it means losing her forever.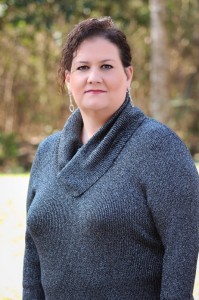 About Maya Banks
Maya Banks is the New York Times bestselling author of Highlander Most Wanted, Never Seduce a Scot, In Bed with a Highlander, Seduction of a Highland Lass, Never Love a Highlander, The Darkest Hour, No Place to Run, Hidden Away, Sweet Possession, Sweet Temptation, Colter's Woman, and Colter's Lady. She lives in Texas with her husband, three children, and an assortment of pets.
For more information on Maya and her work, please visit her website, mayabanks.com.
.
.
Maya Banks TLC Book Tours TOUR STOPS:
Monday, March 18th: Book Lovin' Mamas – author interview
Monday, March 18th:  Book Lovin' Mamas – review
Monday, March 25th:  Bibliophilia, Please
Wednesday, March 27th:  Peeking Between the Pages
Thursday, March 28th:  The Book Pushers
Saturday, March 30th:  The Book Pushers – author interview
Monday, April 1st:  Sharon's Garden of Book Reviews
Tuesday, April 2nd:  Mom in Love with Fiction
Thursday, April 4th:  In the Hammock
Saturday, April 6th:  Unabridged Chick
Monday, April 8th:  A Chick Who Reads
Tuesday, April 9th:  Ticket to Anywhere
Tuesday, April 9th:  Love, Romance, Passion
Wednesday, April 10th:  Passionate Encounters
Thursday, April 11th:  The Romanceaholic
Monday, April 15th:  5 Minutes for Books
Wednesday, April 17th:  Romancing the Book
Wednesday, April 17th:  Romancing the Book – Never Seduce a Scot
Friday, April 19th:  From the TBR Pile