Hardcover: 320 pages
Publisher: Crown (June 5, 2012)
Kate Spenser is desperately in need of a vacation. Reeling from the death of her best friend Elizabeth a year prior, unnerved in the post-9/11 world, and struggling with her role as a stay-at-home mom and her deferred career ambitions, she longs for the safe haven of her family's summer rental on Great Rock Island. But Kate's baggage follows her to the island in the form of a trunk full of Elizabeth's private journals, a weighty inheritance that came with one instruction: Start at the beginning.
To Kate's surprise, the diaries reveal a dark side to Elizabeth she never knew existed. Underneath the cheerful façade of the perfect wife and mother, Elizabeth was a frustrated artist with a troubled family history, battling depression and a deep ambivalence toward marriage and family. As a mysterious man surfaces in the diary pages, Kate's basic sense of morality and fidelity is tested. Delving deeper into Elizabeth's past casts a shadow of uncertainty over Kate's own seemingly perfect life and begs the question – how well can we really know the people we love? And how well do we let them know us?
Exploring the depths of women's friendship and the thorny pursuit of trying to have it all, Nichole Bernier joins the brilliant tradition of J. Courtney Sullivan and Allison Winn Scotch with a new addition to the canon of what Carolyn See dubbed, "educated women's lit." THE UNFINISHED WORK OF ELIZABETH D. is a quintessential summer read you won't soon forget.
"I loved this bittersweet novel, which manages to be both a compelling mystery and a wise meditation on friendship, marriage and motherhood in an age of great anxiety. Bernier will have you thinking about her characters long after you've turned the final page."— J. Courtney Sullivan, New York Times bestselling author of Maine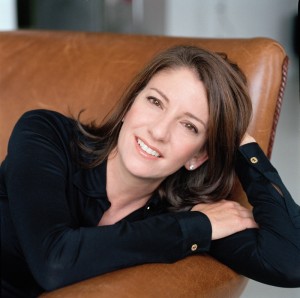 About Nichole Bernier
NICHOLE BERNIER is a writer for magazines including Elle, Self, Health, Men's Journal and Boston Magazine, and a 14-year contributing editor with Conde Nast Traveler, where she was previously on staff as the golf and ski editor and a columnist. She is a founder of the literary website Beyond The Margins.com, and lives outside of Boston with her husband and five children.
Connect with Nichole:
Website / Facebook / Twitter / Beyond the Margins
Nichole Bernier's TLC Book Tours TOUR STOPS:
Saturday, June 2nd:  SheKnows – Hot Summer Reads!
Monday, June 4th:  Library of Clean Reads
Thursday, June 7th:  Knowing the Difference
Monday, June 11th:  Ashley Loves Books
Wednesday, June 13th:  Regular Rumination
Thursday, June 14th:  Great Imaginations
Monday, June 18th:  Luxury Reading
Saturday, June 23rd:  Colloquium
Monday, June 25th:  Bibliosue
Wednesday, June 27th:  A Musing Reviews
Thursday, June 28th:  Boarding in my Forties
Friday, June 29th:  Broken Teepee
Monday, July 2nd:  Girls Just Reading