About Chosen
• Paperback: 320 pages
• Publisher: Harper Paperbacks (November 8, 2011)
It all begins with a fantasy . . .
The caseworker in her "paperwork-signing" suit alongside beaming parents cradling their adopted newborn: this is the blissful picture that keeps Chloe Pinter, director of Portland's Chosen Child domestic adoption program, happy as she juggles the demands of her boss and the incessant needs of adoptive and biological parents.
But the dream job that offers Chloe refuge from her turbulent personal life soon becomes a nightmare involving three very different couples: the college sweethearts who, after suffering fertility problems, are now expecting their own baby; the wealthy husband and desperate wife for whom adoption is a last chance; and the couple who has nothing—except the baby everyone wants. But when a child goes missing, perceptions of family and future are challenged, posing the questions: What happens when you get what you thought you wanted? How far would you go if it wasn't what you wanted after all?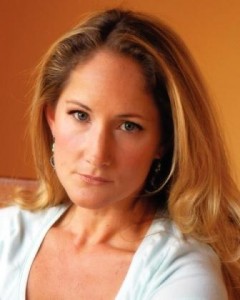 About Chandra Hoffman
Chandra Hoffman has been an orphanage relief worker in Romania, a horse trainer in the Caribbean, a short order cook in a third world hospital, the director of a U.S. adoption program, and an event planner for Philadelphia's Main Line elite. A graduate of Cornell University and Antioch's MFA program, she has settled back in her hometown outside of Philadelphia with her husband, three young children, and an ever-changing menagerie. Chosen is her first novel.
Visit Chandra at her website, www.chandrahoffman.com, and follow her on Facebook and Twitter at @chandraKhoffman.
Chandra's Tour Stops
Wednesday, November 9th: The House of the Seven Tails
Friday, November 11th: Iwriteinbooks's blog
Monday, November 14th: As I turn the pages
Wednesday, November 16th: Raging Bibliomania
Thursday, November 17th: Life In Review
Monday, November 21st: Wandering Thoughts of a Scientific Housewife
Tuesday, November 22nd: Books Like Breathing
Wednesday, November 23rd: Review from the Heart
Monday, November 28th: The Book Chick
Tuesday, November 29th: A Cozy Reader's Corner
Wednesday, November 30th: A Bookish Way of Life