Book Club of the Month Contest – May
Get ready for a fabulous discussion!
Register your book club with TLC Book Tours by May 31st and you could win up to 10 copies of The One That I Want by Allison Winn Scotch for your book club!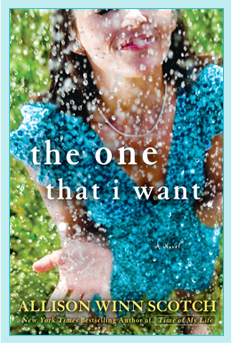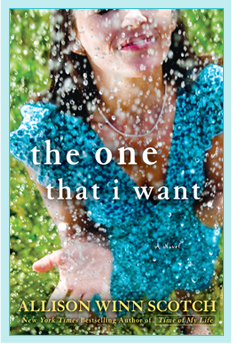 This novel is for anyone who has ever wondered what their future might hold. Most of us question where we will be in five or ten years, who we will marry (if we get married), where we'll live, if the goals we've set for ourselves will actually come to pass. THE ONE THAT I WANT, (Shaye Areheart Books; June 1, 2010), Allison Winn Scotch's smart, entertaining, and inspiring follow-up to the highly praised Time of My Life, explores what might happen if you could see into your future.
What would you do if you could take a glimpse into your future and how would you react if it wasn't quite what you expected? What if the life you were living isn't the one you were meant to? In THE ONE THAT I WANT Allison Winn Scotch allows us to consider that fundamental question…what if?
Already registered with us?  You're in the drawing!  Not registered yet?  Go HERE and register to win by May 31st!  We will randomly choose a winner at the end of the month.  This contest is open to clubs in the US and Canada only (our apologies to friends in other countries).
Best of luck!
We
LOVE
Book Clubs!