About The Sworn Virgin
• Paperback: 352 pages
• Publisher: William Morrow Paperbacks (August 8, 2017)
Dukes's gripping historical novel tells the tale of a desperate Albanian woman who will do whatever it takes to keep her independence and seize control of her future…even if it means swearing to remain a virgin for her entire life.
When eighteen-year-old Eleanora's father is shot dead on the cobblestone streets of 1910 Albania, Eleanora must abandon her dream of studying art in Italy as she struggles to survive in a remote mountain village with her stepmother Meria.
Nearing starvation, Meria secretly sells Eleanora into marriage with the cruel heir of a powerful clan. Intent on keeping her freedom, Eleanora takes an oath to remain a virgin for the rest of her life—a tradition that gives her the right to live as a man: she is now head of her household and can work for a living as well as carry a gun. Eleanora can also participate in the vengeful blood feuds that consume the mountain tribes, but she may not be killed—unless she forsakes her vow, which she has no intention of ever doing.
But when an injured stranger stumbles into her life, Eleanora nurses him back to health, saving his life—yet risking her own as she falls in love with him…
"It's hard to believe that the culture Dukes describes was ever real, but the amount of research she put into this book definitely shines through. The story remains fascinating throughout; readers will definitely find it difficult to put this novel down."—San Francisco Book Review

Purchase Links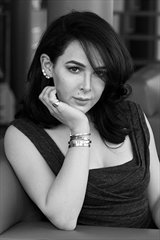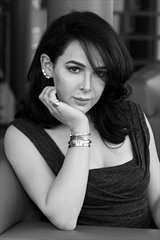 About Kristopher Dukes
Kristopher Dukes was born and raised in Los Angeles, California. She has been a nationally published writer since she was in high school. Her work has been featured in the bestselling book series Written in the Dirt and fashion bible WWD. She has been profiled in Vogue.fr, NY Times.com, Fast Company, Forbes.com, and WWD. The Sworn Virgin is her debut novel. She lives in Manhattan Beach, California, with her husband, Matt, and Doberman, Xena.
Connect with her on Facebook.
Tour Stops
Tuesday, August 8th: A Bookish Affair
Wednesday, August 9th: Literary Lindsey
Thursday, August 10th: 100 Pages a Day…Stephanie's Book Reviews
Friday, August 11th: She's All Booked
Monday, August 14th: Reading to Distraction
Wednesday, August 16th: Diary of a Stay at Home Mom
Thursday, August 17th: BookNAround
Tuesday, August 22nd: A Chick Who Reads
Wednesday, August 23rd: Jathan & Heather
Thursday, August 24th: Library of Clean Reads
Monday, August 28th: Broken Teepee
Tuesday, August 29th: Flavia the Bibliophile
Wednesday, August 30th: History from a Woman's Perspective
Thursday, August 31st: 5 Minutes For Books
Friday, September 1st: Lit.Wit.Wine.Dine.