Hardcover: 544 pages
Publisher: Random House (June 17, 2014)
An astonishing debut, a novel of epic scope and suspense that conjures up all the magic and menace of Victorian London.
London, 1892: James Norbury, a shy would-be poet newly down from Oxford, finds lodging with a charming young aristocrat. Through this new friendship, he is introduced to the drawing-rooms of high society, and finds love in an unexpected quarter. Then, suddenly, he vanishes without a trace. Unnerved, his sister, Charlotte, sets out from their crumbling country estate determined to find him. In the sinister, labyrinthine city that greets her, she uncovers a secret world at the margins populated by unforgettable characters: a female rope walker turned vigilante, a street urchin with a deadly secret, and the chilling "Doctor Knife." But the answer to her brother's disappearance ultimately lies within the doors of one of the country's preeminent and mysterious institutions: The Aegolius Club, whose members include the most ambitious, and most dangerous, men in England.
In her first novel, Lauren Owen has created a fantastical world that is both beguiling and terrifying. The Quick will establish her as one of fiction's most dazzling talents.
"A suspenseful, gloriously atmospheric first novel, and a feast of gothic storytelling that is impossible to resist."—Kate Atkinson, bestselling author of Life After Life and Case Histories
"A sly and glittering addition to the literature of the macabre . . . As soon as you have breathed with relief, much worse horrors begin. It's a skilled, assured performance, and it's hard to believe it is a first novel."—Hilary Mantel, bestselling author of Wolf Hall and Bring Up the Bodies
"Ambitious, elegant, atmospheric, and often deeply poignant, The Quick is a seamless blend of Victorian London and rich imagination. This is a book to savor."—Tana French, bestselling author of In the Woods and Broken Harbor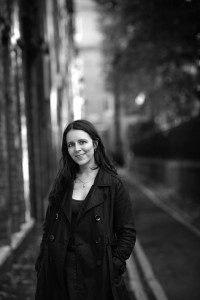 About Lauren Owen
LAUREN OWEN studied English Literature at St. Hilda's College, Oxford, before completing an MA in Creative Writing at the University of East Anglia, where she received the 2009 Curtis Brown prize for the best fiction dissertation. The Quick is her first novel. She lives in Durham, England.
.
.
.
..
Lauren Owen's TLC Book Tours TOUR STOPS:
Monday, May 5th:  Bibliophilia, Please
Monday, May 5th:  No More Grumpy Bookseller
Thursday, May 8th:  Too Fond
Friday, May 9th:  October Country
Monday, May 12th:  A Bookish Way of Life
Monday, May 12th:  Let Them Read Books
Wednesday, May 14th:  Must Read Faster
Thursday, May 15th:  A Fantastical Librarian
Friday, May 16th:  Bookish Whimsy
Monday, May 19th:  River City Reading
Monday, May 19th:  In Bed with Books
Tuesday, May 20th:  Reading Reality
Tuesday, May 20th:  Svetlana's Reads and Views
Wednesday, May 21st:  Love at First Book
Thursday, May 22nd:  Luxury Reading
Friday, May 23rd:  A Novel Review
Tuesday, May 27th:  Broken Teepee
Wednesday, May 28th:  Book-a-licious Mama
Thursday, May 29th:  Read Lately
Thursday, May 29th:  Unabridged Chick
Friday, May 30th:  Patricia's Wisdom