Hardcover: 384 pages
Publisher: Crown (September 17, 2013)
In MOTHER, MOTHER we meet the Hursts: William, a twelve-year-old autistic boy, who wants nothing more than to please his parents but can't seem to figure out how; Violet, a rebellious teenager whose experiments with hallucinogenic drugs have just landed her in a mental ward; Douglas, their father who spends too much time at the office and the remaining hours with a bottle of scotch; and Josephine, whose subtle manipulations are slowly but steadily driving her family to the brink of disaster. And key to uncovering Josephine's motives is Rose, the daughter who got away, but whose presence is still keenly felt, and whose fate is mysteriously unknown.
While authors get their inspiration from many places, Koren didn't need to look further than her own childhood when she decided to tackle the topic of a dysfunctional family. Growing up, several members of her family showed traits and characteristics of Narcissistic Personality Disorder, including her own mother. She decided to write MOTHER, MOTHER in part to challenge the assumption that all mothers are compassionate and kind. Deeply personal, Koren's first foray into fiction showcases her brilliant, firecracker prose, a page-turning plot, and an unmistakable voice.
Full of wise and witty observations, and a mounting sense of dread, MOTHER, MOTHER is an astonishing debut.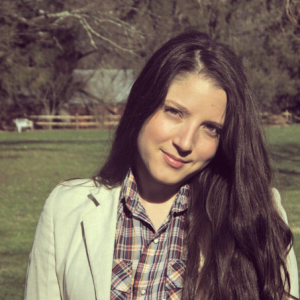 About Koren Zailckas
You may recall Koren from her memoir Smashed, which took the world by storm when it was published in 2005. The riveting, absorbing story of her teenage alcoholism was a tour-de-force, has sold over a half million copies, and has become a touchstone of the memoir genre. In their review of Smashed, Entertainment Weekly raved "This fine young writer's greatest gift is her gripping, vivid storytelling." Now, Zailckas turns her considerable talent to fiction writing, with a darkly suspenseful debut novel that is taut, compelling, and ultimately terrifying.
Koren Zailckas' TLC Book Tours TOUR STOPS:
Monday, September 16th:  Peeking Between the Pages
Tuesday, September 17th:  Books a la Mode
Wednesday, September 18th:  River City Reading
Wednesday, September 18th:  Books a la Mode – guest post/giveaway
Thursday, September 19th:  Between the Covers
Monday, September 23rd:  Mental Foodie
Wednesday, September 25th:  Fiction Addict
Thursday, September 26th:  The Best Books Ever
Monday, September 30th:  Tiffany's Bookshelf
Tuesday, October 1st:  From the TBR Pile
Wednesday, October 2nd:  Sara's Organized Chaos
Thursday, October 3rd:   Luxury Reading
Friday, October 4th:  Sweet Southern Home
Monday, October 7th:  A Bookish Way of Life
Tuesday, October 8th:  WV Stitcher
Wednesday, October 9th:  5 Minutes for Books
TBD:  50 Books Project 
TBD:  Overflowing Bookshelves