About The Hunter (A Highland Guard Novel)
Mass Market Paperback: 400 pages
Publisher: Ballantine Books (June 25, 2013)
The war for Scotland's freedom continues as King Robert the Bruce battles on. At his command is an elite army of trained warriors, soldiers dedicated to their king, their country—and to the remarkable women they love.
 
Prized for his unbeatable tracking skills, Ewen "Hunter" Lamont accepts a dangerous assignment: locate a missing undercover courier. But this is no ordinary target. Ewen has met his prey before as "Sister Genna," a fiery, forbidden woman forever etched in his memory after one stolen, sinful kiss. Now that he knows her real identity, he's more determined than ever to keep her safe. But without the protection of the veil between them, fighting the allure of the beautiful lass may be the toughest battle this extraordinary warrior has ever faced.
After her ill-fated attempt three years ago to rescue her twin sister, Janet of Mar has found salvation acting as a royal messenger—until she surrenders to a darkly handsome warrior whose rough, sensual kisses stir feelings the woman in her can't deny. But when betrayal leads to danger, and a crucial communiqué is put in jeopardy, Janet has no choice but to put her faith in the hunter who can find anything—perhaps even her heart.
"McCarty is a powerhouse storyteller, and this multilayered, intense novel proves it."—RT Book Reviews, on The Saint 
The straightforward story allows the lush and steamy romance to shine in a solid stand-alone even new readers will enjoy."—Publisher's Weekly, on The Ranger 
"The sixth book in the highly regarded Highland Guard series is filled with believable characters, intense emotions and a fast-paced intricate plot seamlessly interwoven with romance and plenty of historical detail. The strong, clearly written story and heated sexual tension will leave readers breathless. This is a book that can be read again and again."—Romantic Times, on The Recruit 
"The Recruit is a historical romance with lots of action and intrigue. Monica McCarthy did a superb job of fleshing out her characters [and] the descriptions of the Scottish and English countryside are breathtaking. Definitely a book to add to your to be read list."—Fresh Fiction 
"A spectacular novel of second chances and forgiveness, loyalty and passion, promises and secrets, The Saint is truly one of a kind! If you are a fan of sweeping historical romances, ones that offer not only a great romance story but also a great adventure and even a touch of the historically accurate, than this is the book for you! [McCarty] has a rare talent when it comes to Highland romances."—Night Owl Reviews 
"With a stunning plot that has enough twists and turns in all the right places, McCarty has created yet another captivating story that is sure to please!"—Coffee Time Romance, on The Viper 
"Author Monica McCarty is a master of blending fact and fiction, and that talent is showcased in The Viper…A spectacularly entertaining romance."—Romance Junkies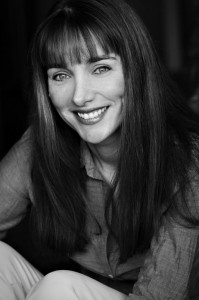 About Monica McCarty
Monica McCarty is the bestselling author of The Recruit, The Saint, The Viper, The Ranger, The Hawk, and The Chief, the first six books in the Highland Guard series, the Highlander trilogy (Highlander Untamed, Highlander Unmasked, and Highlander Unchained), and the Campbell trilogy (Highland Warrior, Highland Outlaw, and Highland Scoundrel). Her interest in the Scottish clan system began in the most unlikely of places: a comparative legal history course at Stanford Law School. After a short but enjoyable stint as an attorney, she realized that her career as a lawyer set against her husband's transitory life as a professional baseball player was not exactly a match made in heaven. So she traded in her legal briefs for Scottish historical romances with sexy alpha heroes. Monica McCarty lives in the San Francisco Bay Area with her husband and their two children.
To connect with Monica, visit her Facebook page.
Monica McCarty's TLC Book Tours TOUR STOPS:
Tuesday, June 25th:  Sharon's Garden of Book Reviews
Wednesday, June 26th:  Book Sniffer's Anonymous
Thursday, June 27th:  Booklovin' Mamas
Friday, June 28th:  Peeking Between the Pages
Tuesday, July 2nd:  Mom in Love with Fiction
Tuesday, July 9th:  The Eclectic Reader
Wednesday, July 10th:  Bibliophilia, Please
Thursday, July 11th:  Fiction State of Mind
Monday, July 15th:  Romancing the Book
Tuesday, July 16th:  A Night's Dream of Books
Thursday, July 18th: Booked on a Feeling
Tuesday, July 23rd:  The Romance Dish
Wednesday, July 24th:  Urban Girl Reader
Monday, July 29th:  A Chick Who Reads
Wednesday, July 31st:  From the TBR Pile