About Dancing with Gravity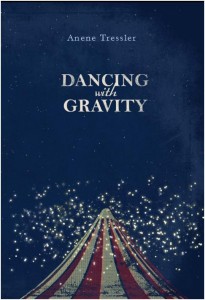 Paperback: 272 pages
Publisher:  Blank Slate Press
"Whether we love–or fail to love–there is always a cost." – Nikolai
Father Whiting is asleep in his own life. As a St. Louis priest and the head of Pastoral Care at a local teaching hospital, he's already on edge wondering if he's up to the job and wondering how far his predecessor's–and now his–secretary will go to sabotage him. He is fatigued by his mother's increasingly erratic behavior, fears he is incapable of ministering to an old friend and fellow priest stricken with cancer, and secretly longs to share everything about his confused, mixed-up life with the very attractive Sarah James, the hospital's head of public relations. When he overhears a heated argument between the Chairman of the Board and the Abbess who runs the hospital, he fears his job will soon be history. Instead, he finds himself tapped to minister to a small Central American circus bequeathed to an order of aging nuns in St. Louis. Through his deepening relationship with Nikolai, the enigmatic trapeze artist, Whiting wakes to his loneliness, realizes he has been living a half-life, and finally finds the courage to be the man he was meant to be.
In Dancing with Gravity, Anene Tressler, an Emmy Award-winning writer, paints an unforgettable portrait of the grand and petty motivations of the human heart.  Her poignant exploration of lost, unrecognized and courageous love will prompt you to consider your own journey toward purpose and fulfillment.
"…one of the most remarkable descriptions of a priest's interior life as I have read. In short, Fr. Samuel Whiting haunts me." — Fr. Craig T. Holway, Associate Pastor, Mary Queen of Peace Catholic Church
About Anene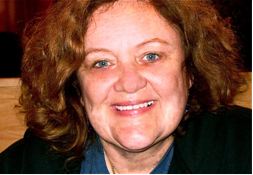 Anene is an award-winning fiction and poetry writer whose work has appeared in Best of Writers at Work anthology, The Distillery, Treasure House, Currents, River Blossoms Lit Mag and Word Wright's. While at UMSL, she won the English Department's  annual prizes for fiction and for poetry and she has studied with Richard Bausch at Johns Hopkins, Nicholas Delbanco at Breadloaf, Claire Messud at Sewanee, Lorrie Moore at Vermont Studio Center, and Robert Olmstead at Rappahannnock. She also attended two workshops at the University of Iowa's summer program and spent a month at Wellspring House in Massachusetts.  Most recently, she has taken two semester-long poetry classes with David Clewell, poet laureate of Missouri. She holds undergraduate degrees in Communications and Nursing from Saint Louis University, Masters Degrees from Washington University and the University of Missouri, St. Louis, and she teaches scriptwriting and media writing as an adjunct professor in the School of Communications at Webster University. After making a change in focus from fiction and poetry to running a successful company specializing in corporate communications, print and film/video production and meetings, she is back hard at work in the world of literature.
Anene Tressler's TLC Book Tours TOUR STOPS:
Monday, April 4th:  Well Read Wife
Thursday, April 7th:  Suko's Notebook
Thursday, April 7th:  Suko's Notebook author interview
Monday, April 11th:  Raging Bibliomania
Wednesday, April 13th:  Rundpinne
Friday, April 15th:  This That and the Other Thing
Monday, April 18th:  Life is Short. Read Fast. review
Monday, April 18th:  Life is Short. Read Fast author interview
Tuesday, April 19th:  Simply Stacie
Wednesday, April 20th:  Day by Day in Our World
Thursday, April 21st:  Overstuffed
Monday, April 25th:  Book Club Classics!
Wednesday, April 27th:  Musings of an All Purpose  Monkey
Thursday, April 28th:  Book Addiction