About The Silence
• Hardcover: 304 pages
• Publisher: William Morrow (May 19, 2020)
"Emotionally spry, smartly suspenseful…vibrates with Hitchcockian atmosphere." — Booklist (starred review)
Combining the emotional power and dual narrative style of Before We Were Yours with the nuanced, layered, and atmospheric mystery of The Dry, a powerful debut novel revolving around a shocking disappearance, two neighbor families, and shameful secrets from the past that refuse to stay buried.
It is 1997, and in a basement flat in Hackney, Isla Green is awakened by a call in the middle of the night: her father phoning from Sydney.  30 years ago, in the suffocating heat of summer 1967, the Greens' next-door neighbour Mandy disappeared. At the time, it was thought she had fled a broken marriage and gone to start a new life; but now Mandy's family is trying to reconnect, and there is no trace of her. Isla's father Joe was allegedly the last person to see her alive, and now he's under suspicion of murder.
Isla unwillingly plans to go back to Australia for the first time in a decade to support her father. The return to Sydney will plunge Isla deep into the past, to a quiet street by the sea where two couples live side by side. Isla's parents, Louisa and Joe, have recently emigrated from England—a move that has left Louisa miserably homesick while Joe embraces this new life. Next door, Steve and Mandy are equally troubled. Mandy doesn't want a baby, even though Steve—a cop trying to hold it together under the pressures of the job—is desperate to become a father.
The more Isla asks about the past, the more she learns: about both young couples and the secrets each marriage bore. Could her father be capable of doing something terrible? How much does her mother know? What will happen to their family if Isla's worst fears are realized? And is there another secret in this community, one which goes deeper into Australia's colonial past, which has held them in a conspiracy of silence?
Deftly exploring the deterioration of relationships and the devastating truths we keep from those we love, The Silence is a stunning debut from a promising literary star.
Social Media
Please use the hashtag #thesilence, and tag @tlcbooktours, @williammorrowbooks, and @susanallottauthor.

Purchase Links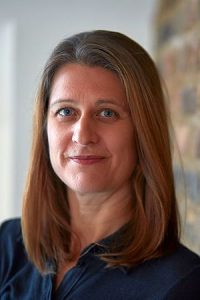 About Susan Allott
Susan Allott is from the UK but spent part of her twenties in Australia, desperately homesick but trying to make Sydney her home. She completed the Faber Academy course in 2017, during which she started writing this novel. She now lives in south London with her two children and her very Australian husband.
Find out more about Susan at her website, and connect with her on Facebook, Twitter, and Instagram.
Instagram Features
Tuesday, May 19th: Instagram: @books_with_bethany
Wednesday, May 20th: Instagram: @megsbookclub
Thursday, May 21st: Instagram: @allthebooksandchocolate
Friday, May 22nd: Instagram: @k2reader
Saturday, May 23rd: Instagram: @simplykelina
Sunday, May 24th: Instagram: @anovelescape
Monday, May 25th: Instagram: @crystals_library
Tuesday, May 26th: Instagram: @shelovesthepages
Wednesday, May 27th: Instagram: @wordswithrach
Thursday, May 28th: Instagram: @mommaleighellensbooknook
Saturday, May 30th: Instagram: @readinggirlreviews
Monday, June 8th: Instagram: @compulsivereadersblog