About Daughter of the Reich
• Hardcover: 560 pages
• Publisher: William Morrow (May 12, 2020)
"A beautifully written and emotional wrenching journey into World War II tumult and tragedy…its dynamic characters present a timely truth we should all grasp and embrace: We must stand up against those who preach hate." —Karen Harper, New York Times bestselling author of The Queen's Secret
For fans of The Nightingale and All the Light We Cannot See, a spellbinding story of impossible love set against the backdrop of the Nazi regime.
She must choose between loyalty to her country or a love that could be her destruction…
As the dutiful daughter of a high-ranking Nazi officer, Hetty Heinrich is keen to play her part in the glorious new Thousand Year Reich. But she never imagines that all she believes and knows about her world will come into stark conflict when she encounters Walter, a Jewish friend from the past, who stirs dangerous feelings in her. Confused and conflicted, Hetty doesn't know whom she can trust and where she can turn to, especially when she discovers that someone has been watching her.
Realizing she is taking a huge risk—but unable to resist the intense attraction she has for Walter—she embarks on a secret love affair with him. Together, they dream about when the war will be over and plan for their future. But as the rising tide of anti-Semitism threatens to engulf them, Hetty and Walter will be forced to take extreme measures.
Will the steady march of dark forces destroy Hetty's universe—or can love ultimately triumph…?
Propulsive, deeply affecting, and inspired by the author's family history, Daughter of the Reich is a mesmerizing page-turner filled with vivid characters and a meticulously researched portrait of Nazi Germany. In this riveting story of passion, courage and morality, Louise Fein introduces a bold young woman determined to tread the treacherous path of survival and freedom, showing readers the strength in the power of love and reminding us that the past must never be forgotten.
Social Media
Please use the hashtag #daughterofthereich, and tag @tlcbooktours, @williammorrowbooks, and @louisefeinauthor.

Purchase Links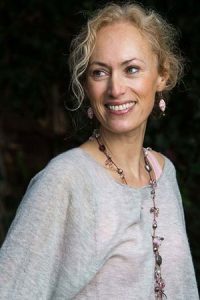 About Louise Fein
Louise was born and brought up near London. After a law degree at Southampton University, she worked in Hong Kong and Australia, and enjoyed travelling the world before returning to London to settle down to a career in law and banking. She holds a master's degree in creative writing from St Mary's University, London. Louise lives in the beautiful Surrey countryside with her husband, three children and small dog.
Find out more about Louise at her website, and connect with her on Facebook, Twitter, and Instagram.
Instagram Features
Tuesday, May 12th: Instagram: @babygotbooks13
Wednesday, May 13th: Instagram: @k2reader
Thursday, May 14th: Instagram: @mommaleighellensbooknook
Friday, May 15th: Instagram: @shejustlovesbooks
Saturday, May 16th: Instagram: @nurse_bookie
Sunday, May 17th: Instagram: @my_read_feed
Monday, May 18th: Instagram: @meetmeinthestacks
Tuesday, May 19th: Instagram: @my_book_journey_