About Lowcountry Bombshell
• Paperback: 266 pages
• Publisher: Henery Press (September 3, 2013)
Private Investigator Liz Talbot thinks she's seen another ghost when she meets Calista McQueen. She's the spitting image of Marilyn Monroe. Born precisely fifty years after the ill-fated star, Calista's life has eerily mirrored the late starlet's—and she fears the looming anniversary of Marilyn's death will also be hers.
Before Liz can open a case file, Calista's life coach is executed. Suspicious characters swarm around Calista like mosquitoes on a sultry lowcountry evening: her certifiable mother, a fake aunt, her control-freak psychoanalyst, a private yoga instructor, her peculiar housekeeper, and an obsessed ex-husband. Liz digs in to find a motive for murder, but she's besieged with distractions. Her ex has marriage and babies on his mind. Her too-sexy partner engages in a campaign of repeat seduction. Mamma needs help with Daddy's devotion to bad habits. And a gang of wild hogs is running loose on Stella Maris.
With the heat index approaching triple digits, Liz races to uncover a diabolical murder plot in time to save not only Calista's life, but also her own.
Praise for Lowcountry Bombshell:
"Is there anything more enticing than curling up with a thrilling whodunit that keeps you guessing until the very end? Susan Boyer delivers big time with a witty mystery that is fun, radiant, and impossible to put down. I LOVE THIS BOOK!" — NY Times Bestselling Author Darynda Jones
"Lowcountry Bombshell is that rare combination of suspense, humor, seduction, and mayhem, an absolute must-read not only for mystery enthusiasts but for anyone who loves a fast-paced, well-written story!" — Cassandra King, author of The Same Sweet Girls and Moonrise, inspired by Daphne du Maurier's Rebecca
Praise for Lowcountry Boil:
"Plenty of secrets, long-simmering feuds, and greedy ventures make for a captivating read…Boyer's chick lit PI debut charmingly showcases South Carolina island culture." — Library Journal
"Humor, a little romance, a charming location, and an intelligent detective with a few idiosyncrasies. Top it off with a murder mystery with a host of suspects. Lowcountry Boil might be Susan M. Boyer's first mystery, but it's an outstanding debut. Here's hoping Liz Talbot mysteries become a staple in the mystery field." — Lesa Holstine, Lesa's Book Critiques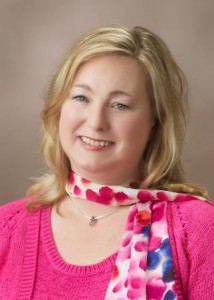 About Susan Boyer
Susan M. Boyer has been making up stories her whole life. She tags along with her husband on business trips whenever she can because hotels are great places to write: fresh coffee all day and cookies at 4 p.m. They have a home in Greenville, SC, which they occasionally visit, and they run away to the beach as often as possible.
Susan's debut novel, Lowcountry Boil, is an Agatha Award winner for Best First Novel, a 2012 Daphne du Maurier Award for Excellence in Mystery/Suspense recipient, and a 2012 RWA Golden Heart® finalist. Her next book, Lowcountry Bombshell, will be released September 3, 2013.
Susan's short fiction has appeared in moonShine Review, Spinetingler Magazine, and Relief Journal, among others.
To learn more about Susan, visit susanmboyerbooks.com. You can also connect with Susan on Facebook and Twitter,  see what she's pinning on Pinterest, and find her on Goodreads.
Susan's Tour Stops
Tuesday, September 3rd: A Chick Who Reads
Wednesday, September 4th: A Bookish Way of Life
Friday, September 6th: BoundbyWords
Friday, September 6th:  Diary of a Stay at Home Mom
Wednesday, September 11th: Booksie's Blog
Monday, September 16th: Joyfully Retired
Tuesday, September 17th: Create With Joy
Wednesday, September 18th: Brooke Blogs
Thursday, September 19th: Chronicles …
Friday, September 20th: Walking With Nora
Monday, September 23rd: The many thoughts of a reader
Tuesday, September 24th: From the TBR Pile
Wednesday, September 25th: Radiant Light
Thursday, September 26th: Mockingbird Hill Cottage
Monday, September 30th: My Bookshelf