___________________________
Your book club won't be able to put this book down.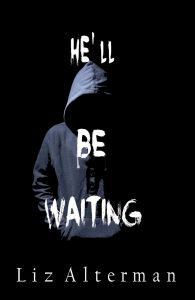 He'll Be Waiting by Liz Alterman
When Tess Porter agrees to pick up her boyfriend's college pal at the airport on a snowy December night, she has no idea she's about to embark on the most dangerous ride of her life. Two days later, the 17-year-old wakes up in a hospital with broken bones, unable to remember how she got there. Her parents are acting strangely, and neither James, her boyfriend, nor her best friend Izzy has visited. As she struggles to physically recover, Tess wrestles with haunting questions: What happened? Will her memory ever return? And what if she's better off not recalling any of it?

Purchase Link
___________________________
This gripping new thriller from New York Times bestselling author Terri Blackstock will leave you on the edge of your seat.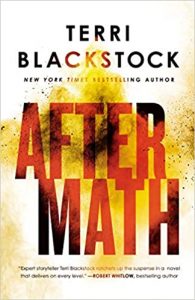 Aftermath by Terri Blackstock
A devastating explosion.
Three best friends are at the venue just to hear their favorite band . . . but only one of them makes it out alive.
A trunk full of planted evidence.
When police stop Dustin with a warrant to search his trunk, he knows it's just a mistake. He's former military and owns a security firm. But he's horrified when they find explosives, and he can't fathom how they got there.
An attorney who will risk it all for a friend.
Criminal attorney Jamie Powell was Dustin's best friend growing up. They haven't spoken since he left for basic training, but she's the first one he thinks of when he's arrested. Jamie knows she's putting her career on the line by defending an accused terrorist, but she'd never abandon him. Someone is framing Dustin to take the fall for shocking acts of violence . . . but why?

Purchase Links
___________________________
Acclaimed musical artist Michelle Williams shares the intimate, never-before-told story of how, even in the midst of enormous fame and success, she battled depression, leading her to find her true calling as an advocate for mental health–especially her own.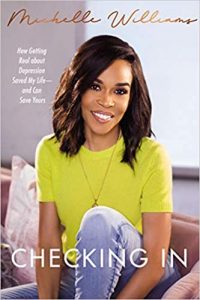 Checking In: How Getting Real About Depression Saved My Life – and Can Save Yours by Michelle Williams
As a member of Destiny's Child, one of the top female R&B groups of all time, Michelle Williams felt blessed. After the group disbanded, she continued to create bestselling albums, appear on television shows, and star in theater productions. Though she had always struggled with low moods, in 2018 her depression deepened, and when she found herself planning her own funeral, she checked herself into a treatment facility. There she found the help she needed to live out the incredible story God was writing for her life.
In her first book, Michelle courageously shares the hidden secrets that nearly ended her life; the importance of her faith, family, and friends; and the lessons she learned about prioritizing her mental health. She is on a quest to increase mental health awareness and urges others to understand the importance of "checking in" with themselves, God, and others. Her candid, often humorous, and incredibly brave book will inspire readers who desire hope for their own difficult times.

Purchase Links
___________________________
Like the chilling psychological thriller The Silent Patient, Deborah Goodrich Royce's Ruby Falls is a nail-biting tale of a fragile young actress, the new husband she barely knows, and her growing suspicion that the secrets he harbors may eclipse her own.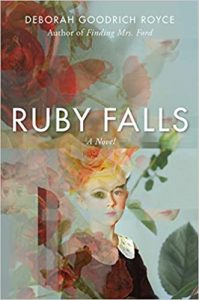 Ruby Falls by Deborah Goodrich Royce
On a brilliantly sunny July day, six-year-old Ruby is abandoned by her father in the suffocating dark of a Tennessee cave. Twenty years later, transformed into soap opera star Eleanor Russell, she is fired under dubious circumstances. Fleeing to Europe, she marries a glamorous stranger named Orlando Montague and keeps her past closely hidden.
Together, Eleanor and Orlando start afresh in LA. Setting up house in a storybook cottage in the Hollywood Hills, Eleanor is cast in a dream role—the lead in a remake of Rebecca. As she immerses herself in that eerie gothic tale, Orlando's personality changes, ghosts of her past re-emerge, and Eleanor fears she is not the only person in her marriage with a secret.
In this thrilling and twisty homage to Daphne du Maurier's Rebecca, the story ricochets through the streets of Los Angeles, a dangerous marriage to an exotic stranger, and the mind of a young woman whose past may not release her.

Purchase Links
___________________________
Through stories and journaling prompts, Out of Love: Finding Your Way Back to Self-Compassion aims to inspire readers to unlearn the self-critical patterns holding them hostage–and begin to live a happier, more courageous life.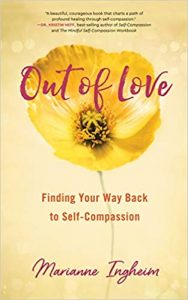 Out of Love: Finding Your Way Back to Self-Compassion by Marianne Ingheim
We all tell ourselves stories about who we are. Many of these stories are self-critical and disempowering. Through the practice of self-compassion, we can rewrite these stories and become more authentic and powerful versions of ourselves?transforming not only our own lives but also the lives of those around us.
In short and personal pieces, Marianne Ingheim tells the story of how the practice of self-compassion has changed her life in ways big and small, helping her unlearn harsh self-criticism, survive multiple tragedies, and live more authentically. In the wake of a breast cancer diagnosis and her husband's suicide, she discovers the power of self-compassionate storytelling and finds belonging within herself?and in doing so, she learns how to manage anxiety and stress, how to be authentic in relationships, and how to let go of comparison and be truly creative.

Purchase Links
___________________________
When the fog dissipates—if the clarity he seeks finally appears—does Kit really want the answers he finds?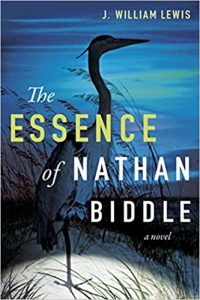 The Essence of Nathan Biddle by J. William Lewis
A subtly wicked, almost Southern Gothic tale of existential angst told by 18-year-old Kit Biddle, an anti-Gumpian southern boy struggling with the complexities of life. The story unfolds against a backdrop of painful chaos: Kit's revered uncle, Nathaniel Tyler Biddle, Jr., has sacrificed his only son on direct and specific orders, according to Rev. Biddle, from God himself. As Kierkegaard has suggested, the comic and the tragic converge on Kit's desperate search for meaning in a willy-nilly world of opaque walls and filtered light.
The enigmatic Anna appears with all the attributes of Kit's yearning and imagination and then, just like that, she disappears like a phantom in a fog, only to be replaced by the enigmatic Sarah who reverses the roles and projects onto Kit all her desires and imaginings. Standing on one leg in the darkness, Death beckons to Kit with a promise of light and comfort but instead leaves him lying in his own blood on hot pavement with neither clarity nor relief. Who is Kit Biddle? He may actually be Nathan Biddle but who in the world is that?

Purchase Links
___________________________
"A rich historical novel that illustrates why connection is more important and more vital than ever." –New York Times bestselling author Lisa See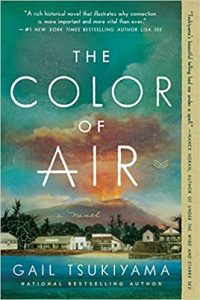 The Color of Air by Gail Tsukiyama
Daniel Abe, a young doctor in Chicago, is finally coming back to Hawai'i. He has his own reason for returning to his childhood home, but it is not to revisit the past, unlike his Uncle Koji. Koji lives with the memories of Daniel's mother, Mariko, the love of his life, and the scars of a life hard-lived. He can't wait to see Daniel, who he's always thought of as a son, but he knows the time has come to tell him the truth about his mother, and his father. But Daniel's arrival coincides with the awakening of the Mauna Loa volcano, and its dangerous path toward their village stirs both new and long ago passions in their community.
Alternating between past and present—from the day of the volcano eruption in 1935 to decades prior—The Color of Air interweaves the stories of Daniel, Koji, and Mariko to create a rich, vibrant, bittersweet chorus that celebrates their lifelong bond to one other and to their immigrant community. As Mauna Loa threatens their lives and livelihoods, it also unearths long held secrets simmering below the surface that meld past and present, revealing a path forward for them all.

Purchase Links
___________________________

Please fill out our super short registration form (click the "Enter Now" button above) by May 31st for a chance to win a set of up to ten copies of one of these great books for your book club! We will randomly choose a winner at the end of the month. This giveaway is open to clubs in the US only (our apologies to friends in other countries). 
Best of luck!
We 
LOVE

 Book Clubs!