About Stiffed
• Paperback: 672 pages
• Publisher: William Morrow Paperbacks; Anniversary edition (October 15, 2019)
This 20th-anniversary edition of the extraordinary New York Times bestseller features a new introduction from the author!
"Stiffed is a brilliant, important book.. Faludi's reportorial and literary skills unfold with breathtaking confidence and beauty… She goes a long way toward eliminating the black and white, good and evil, male and female polarities that have riven the sexes in the past three decades…" –Time
In 1991, internationally renowned feminist journalist Susan Faludi ignited a revival of the women's movement with her revelatory investigative reportage: Backlash was nothing less than a landmark, uncovering an "undeclared war" against women's equality in the media, advertising, Hollywood, the workplace, and government—a war that is still being fought today.
Stiffed may be even more essential than Backlash to understanding the cultural riptides that led to Trumpian America. Here, Faludi turns her attention to the so-called "Angry Male" politics plaguing the nation. Through deeply researched, nuanced, and empathetic character studies of distressed industrial workers, laid-off aerospace engineers, combat veterans, football fans, evangelical husbands, suburban and inner-city teenage boys, and Hollywood and porn actors, Stiffed goes beyond the easy explanations of male misbehavior—that it's driven by chromosomes or hormones—to lay bare the powerful social and economic forces that have shattered the postwar compact defining American manhood.  Faludi's vivid storytelling illuminates the historic and traumatic paradigm shift from a "utilitarian" manliness, grounded in civic and communal service, to an "ornamental" masculinity shaped by entertainment, marketing, and performance values.
Read in the light of Trumpian politics and the #MeToo movement, Faludi's analysis speaks acutely to our present crisis, and to a foreboding future. Stiffed delivers a searing portrait of modern-day male America, and traces the provenance of a gender war that continues to rage, unabated.
Social Media
Please use the hashtag #stiffed, and tag @tlcbooktours and @williammorrowbooks.

Purchase Links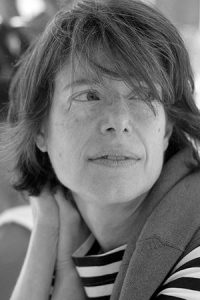 About Susan Faludi
Susan Faludi is a Pulitzer Prize-winning journalist and the author of Backlash: The Undeclared War Against American Women, which won the 1992 National Book Critics Circle Award for Nonfiction. A contributing editor for Newsweek and a former reporter for The Wall Street Journal, she has written for many magazines, including The New Yorker, The New York Times, Esquire, Double Take, and The Nation. She lives in Los Angeles.
Find out more about Susan at her website.
Instagram Features
Tuesday, October 15th: Instagram: @meganthemeganerd
Thursday, October 17th: Instagram: @orangecountyreads
Friday, October 18th: Instagram: @livingmybestbooklife
Saturday, October 19th: Instagram: @earlybirdbookworm
Sunday, October 20th: Instagram: @beritaudiokilledthebookmark
Monday, October 21st: Instagram: @thereadingcornerforall
Monday, October 21st: Instagram: @books_and_broadway_